Know the quality of your crops for better profits and a sustainable future
---
How GrainSense Works?
GrainSense is portable near-infrared device with patented technology that analyzes protein, moisture, carbohydrates and oil contents from crops. Only a few kernels are needed, and results are obtained in few seconds.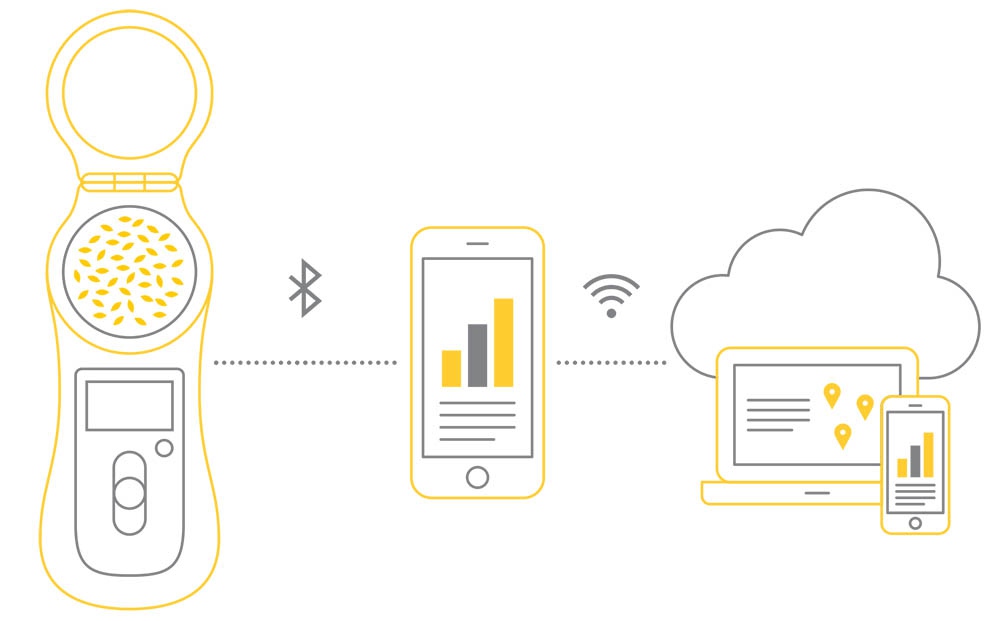 Measure with the device both offline and online
Get the results and GPS location with the mobile app
Store the results in the cloud and analyze them in the Farmer Dashboard or mobile app
---
User manuals and quick guides
---
For any further information, fill out the contact form.