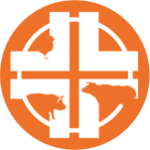 Animal Health
The veterinary diagnostics are tests, which help in determining and detecting various disorders associated with production and companion animals. In meat and dairy production industry, animal health diagnosis is crucial. Some diseases dramatically reduce cattle reproductive or growth rate, other can cause the slaughter of entire herds due to eradications programs. The increased pet ownerships with improving urban lifestyle and many shifting from towns to urban localities across developed and emerging markets drive the demand for veterinary healthcare as well as its diagnostics. Also, the rise in zoonotic and foodborne diseases, have increased the responsibility of owners and animal healthcare organizations to invest more in their healthcare.
The diagnostic tests are performed by taking the blood, faeces, and other tissue samples, of animals and subsequently detecting the targets using immunochemical (ELISA, IFA, LFD…) or molecular (qPCR, sequencing…) methods. In the latter case a suitable method for nucleic acid (DNA and/or RNA) extraction shall be implemented.
Thanks to the collaboration with primary companies in this market segments Generon offers best-in-class veterinary diagnostics tests along with a dedicated and competent technical support.