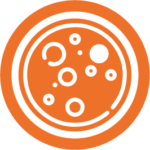 Food/Water microbiology
Generon offers best-in-class solutions for microbiology testing in food, water and environmental samples according to standards set by AFNOR, AOAC, FDA, ISO, and USDA. Our catalog includes both "classic" methods and "alternative" method to fulfil the demand of industry for rapid detection and counting of common indicator, pathogens and spoiling bugs.
We can help you to identify the best solution to analyze raw ingredient samples and finished products and guarantee the quality and safety of your products according to the different requirements of throughput and speed of analysis. Our portfolio now includes also RT-PCR testing methods to enable fast, sensitive and accurate detection of food-borne viruses in perfect compliance with ISO protocols.
A variety of swab tests for environmental monitoring complete our offer to guarantee the safety and hygiene of your production environment.