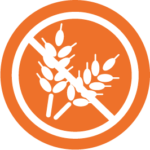 Food allergens detection
These are emerging problems in agri-food quality control. The presence of allergens poses risk for health so that Regulation (EU) 1169/2011 obliges food industry to clearly label the ingredients (and any trace contaminants) that may cause allergies.
A higher attention on food fraud was fostered after the "horsemeat scandal". There is no EU agreed definition of "food fraud", however, it is broadly accepted that Food fraud is the deliberate production and/or marketing of non-compliant foods (e.g. food produced without following the "correct" process, do not contain the "correct" ingredients or do not correspond to the label, to the declared origin, etc. ) to obtain an economic gain through the deception of the consumer.
ELISA, Lateral Flow and PCR are routine techniques for the determination of allergens in food and in production lines. These technologies are all available in our catalog and have proven effective for a wide range of matrices. Our R & D division works continuously to find the best kits, optimal working conditions and the appropriate set-up for each allergen in every food matrix.