Protect livestock health and minimize losses due to airborne diseases by detecting pathogens in the air as soon as they surface. InnovaPrep's AirPrep Cub Sampler allows you to collect and rapidly prepare samples for analysis so that you can take proactive steps to reduce operational costs and minimize livestock losses.
The AirPrep Cub was developed for animal disease monitoring, fitting even in dirty livestock environments whether in barns, stables, or transport vehicles. The features of this instrument are:
Collection of viruses and bacteria from 0.01 microns to 10 microns
Easy-to-use
Highly portable, and rugged
Operates in low and high temperatures
Battery-powered for up to 8 hours
Samples can be recovered to a liquid in seconds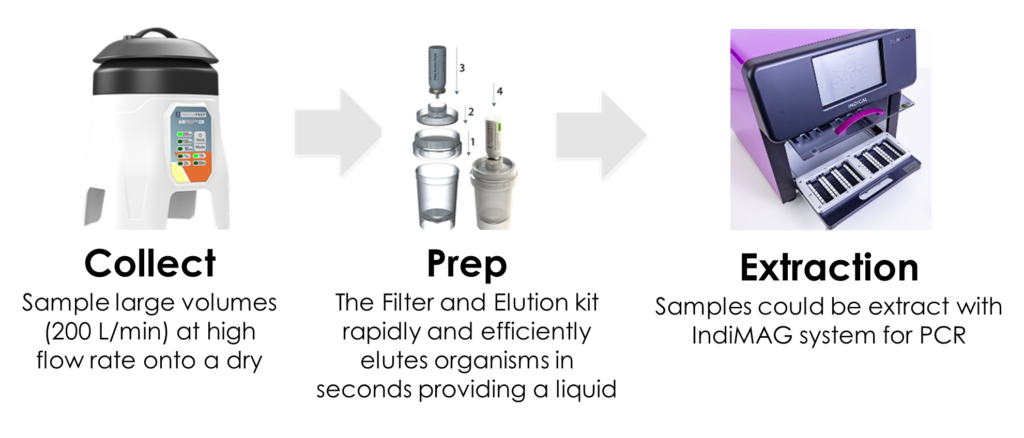 The elution method releases particles with minimal liquid, unsurpassed efficiency, and pairs perfectly with nucleic acids extraction. For this step, Generon offers IndiMag48, compact, versatile, and easy-to-use instrument for automated magnetic bead-based extraction of nucleic acids from a broad variety of sample types. 1 to 48 sample extractions per run in just 30 min and modular plastics can be adjusted according to number of samples to minimize plastic waste.
Contact us for more information