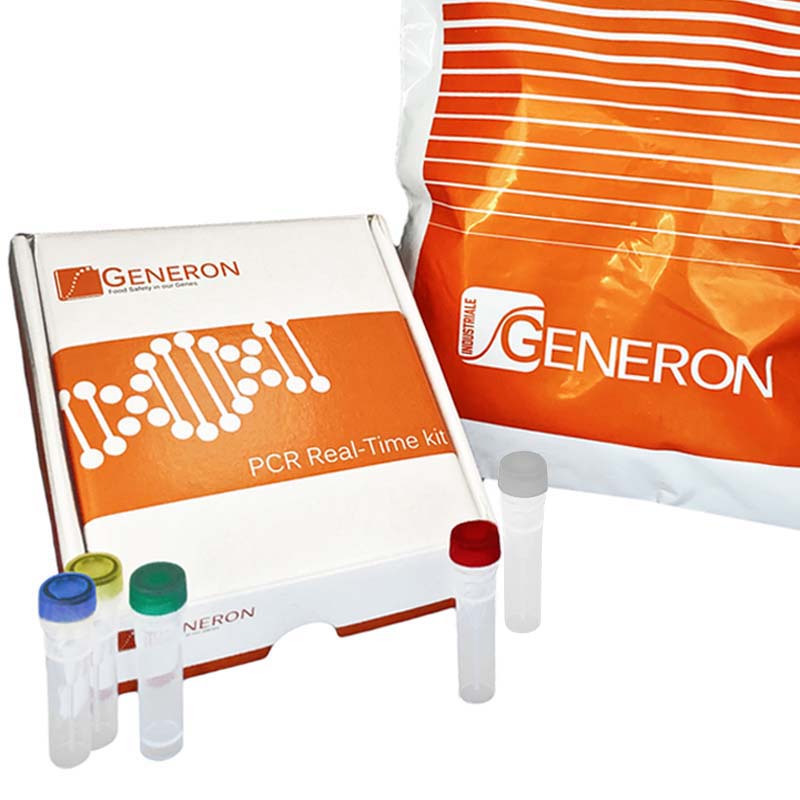 PATHfinder -Real-Time PCR kit for the detection of Alicyclobacillus spp.
Format: 50 Tests
Code: PMB48A-50
Technology: Real-Time PCR
Application: Food/Water microbiology
Tag/Filter: Spoilage microrganisms
---
The genus Alicyclobacillus consists of Gram-positive, spore-forming thermoacidophilic bacteria, which are typically found in soil. The spores of Alicyclobacillus spp. can contaminate fruit during production. The spores survive the pasteurization process which, indeed, determines their germination. Although not pathogenic, vegetative cells cause unpleasant flavors (via guaiacol or halogenated phenols) in fruit juices, concentrates and tomato products. The species Alicyclobacillus acidoterrestris is the most observed cause of deterioration, fermentation processes occur without gas production and therefore do not show up in the swelling of the containers. < br> PATHfinder kits use Real-Time PCR technology for microbiological analysis of water and food, a fundamental safeguard for consumer safety. The kits allow to search for the presence of pathogenic or deteriorating microorganisms thanks to their DNA. The kits have been developed following the ISO 22119, ISO 20838, and ISO 16140 regulatory references. This kit combined with a suitable DNA extraction kit (e.g. Generon FASTfood - Cat# EXD009) allows to detect in less than two hours the presence of deteriorating Alicyclobacilli in an enrichment broth or in a polycarbonate filter after concentration of a liquid sample. In 30' the kit genetically identifies bacterial colonies isolated on any agar plates. < br> The reactions are equipped with an internal amplification control and the kits contain positive and negative control.
---
We are working to publish new documents here, if you need more information
click here
.
Download
SDS
Manual
---
To view blocked content please login
here
GET A QUOTE FOR THE PRODUCT:
PATHfinder -Real-Time PCR kit for the detection of Alicyclobacillus spp.
Format: 50 Tests
Code: PMB48A-50
Technology: Real-Time PCR
Application: Food/Water microbiology
Tag/Filter: Spoilage microrganisms
---