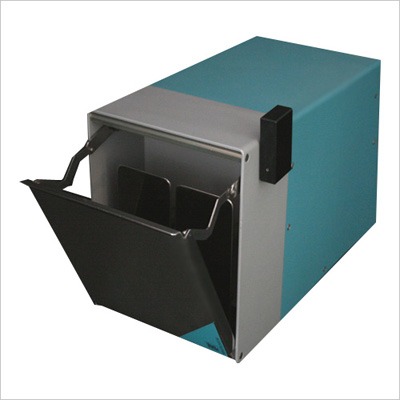 Stomacher for microbiological sample preparation in 400 ml bags
Format: 1 Unit
Code: ACC1039
Technology: Ancillary Equipment
Application: Food/Water microbiology
Tag/Filter:
---
Masticator paddle blenders enable thorough homogenization of samples in for food, cosmetic, pharmaceutical and clinical laboratories that seek reliable homogenization that is cross-contamination-free. Masticator blenders disperse samples inside sterile bags with paddles that drive a masticating action while moving the sample from side to side. This key step in sample preparation ensures homogenous distribution of microorganisms throughout the diluent. This 400 ml model is used for homogenization 10 to 40 g of previously diluted samples. 400 mL bags with and without filters can be used. Other models are available: 80 mL for samples up to 10 grams and 3500 mL for samples up to 375 g.
---
We are working to publish new documents here, if you need more information
click here
.
Download
Brochure
---
To view blocked content please login
here
GET A QUOTE FOR THE PRODUCT:
Stomacher for microbiological sample preparation in 400 ml bags
Format: 1 Unit
Code: ACC1039
Technology: Ancillary Equipment
Application: Food/Water microbiology
Tag/Filter:
---