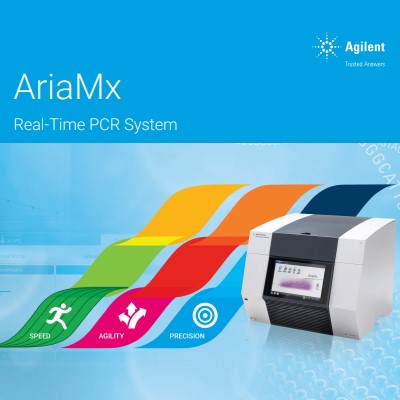 Agilent AriaMx – Real-time PCR instrument validated for AOAC and ISO 16140 certified kits
Format: Unit
Code: ACC501
Technology: Real-Time PCR
Application: Core equipment
Tag/Filter:
---
The Agilent AriaMx Real-Time PCR system is a fully integrated qPCR solution for amplification, detection, and data analysis, combining a novel thermal cycler, an advanced optical system with LED excitation source, and comprehensive data analysis software. AriaMx can be used with all the Real-Time PCR kits present in Generon portfolio and all those based on most common fluorescence detection chemistries, including SYBR Green and EvaGreen dyes, and fluorogenic probe systems such as TaqMan. Functional reporting, more than 120 attributes, and built-in diagnostics assist in troubleshooting. A modular and flexible design with intuitive touch-screen interface improves productivity. Many ISO 16140 and AOAC certified kits for the detection of food pathogens are validated on the AriaMX.
---
We are working to publish new documents here, if you need more information
click here
.
Download
---
To view blocked content please login
here
GET A QUOTE FOR THE PRODUCT:
Agilent AriaMx – Real-time PCR instrument validated for AOAC and ISO 16140 certified kits
Format: Unit
Code: ACC501
Technology: Real-Time PCR
Application: Core equipment
Tag/Filter:
---