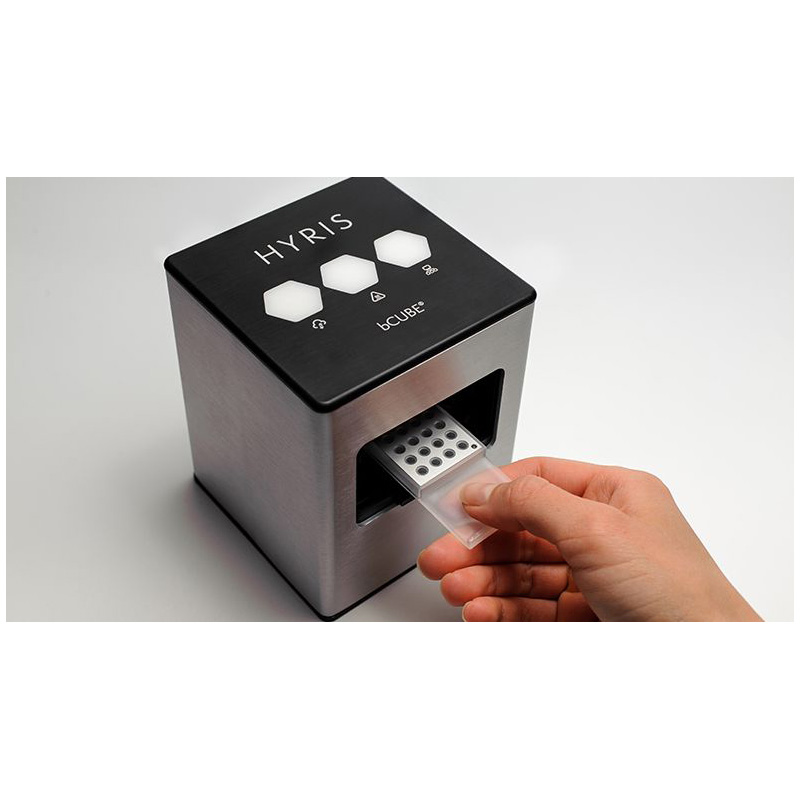 bCUBE v3.0 Smartphone driven portable Real-Time PCR
Format: 1 Unit
Code: BCUBE_1V3
Technology: Real-Time PCR
Application: Core equipment
Tag/Filter:
---
The HYRIS bCUBE Real-Time PCR system is a fully integrated miniaturized solution for data amplification, detection and analysis, combining a modern thermocycler, an advanced optical system with LED excitation source and a complete data analysis software. The system allows the simultaneous analysis of 16 or 36 samples on 3 fluorescence channels. HYRIS bCUBE can be used with all the singlplex, duplex and triplex Real-Time PCR kits in the Generon portfolio and all those based on the most common fluorescence detection chemicals, including SYBR Green and EvaGreen dyes, and fluorogenic probes. The system can be managed, and the data analyzed on a Win/MacOS software or on Android/iOS mobile devices.
---
We are working to publish new documents here, if you need more information
click here
.
Download
---
To view blocked content please login
here
GET A QUOTE FOR THE PRODUCT:
bCUBE v3.0 Smartphone driven portable Real-Time PCR
Format: 1 Unit
Code: BCUBE_1V3
Technology: Real-Time PCR
Application: Core equipment
Tag/Filter:
---