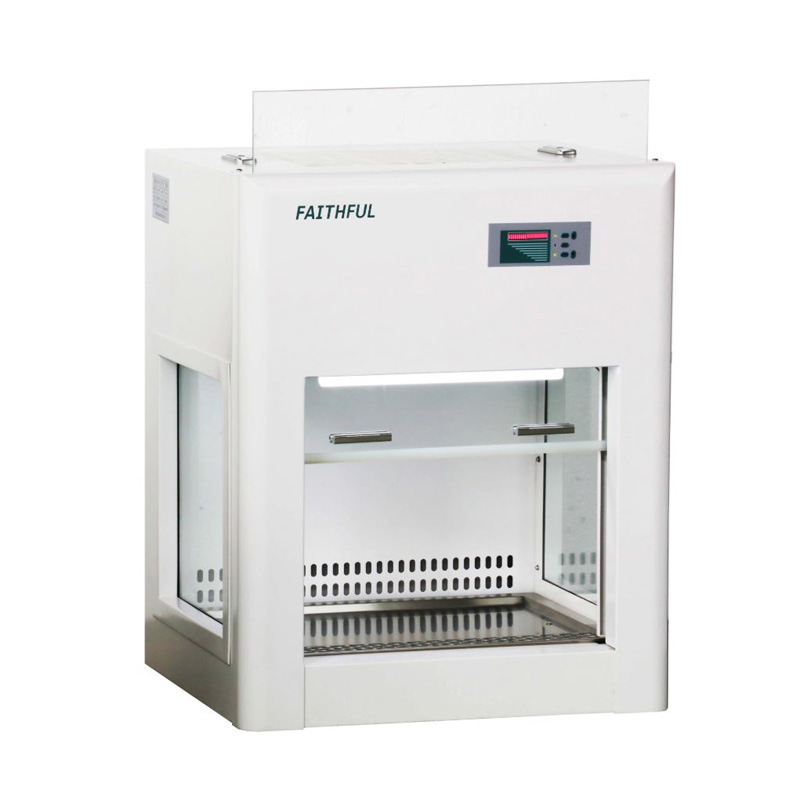 Mini PCR hood with laminar flow and UV lamp
Format: 1 Unit
Code: ACC4095
Technology: Ancillary Equipment
Application: Accessories
Tag/Filter:
---
This benchtop HEPA filtered laminar flow cabinet create an aseptic, dustless, isolated area protecting both reagents and the operator. It is transportable so it can be easily moved from one laboratory to another, used in a mobile laboratory or given the low power absorbance even in field. It is ideal for microbiological analysis using filmed Petri plates and for PCR reactions set up as it can be cleaned with bleach (surfaces of stainless steel) and it is equipped with an UV lamp both effective in degrading contaminating DNA.
---
We are working to publish new documents here, if you need more information
click here
.
Download
---
To view blocked content please login
here
GET A QUOTE FOR THE PRODUCT:
Mini PCR hood with laminar flow and UV lamp
Format: 1 Unit
Code: ACC4095
Technology: Ancillary Equipment
Application: Accessories
Tag/Filter:
---