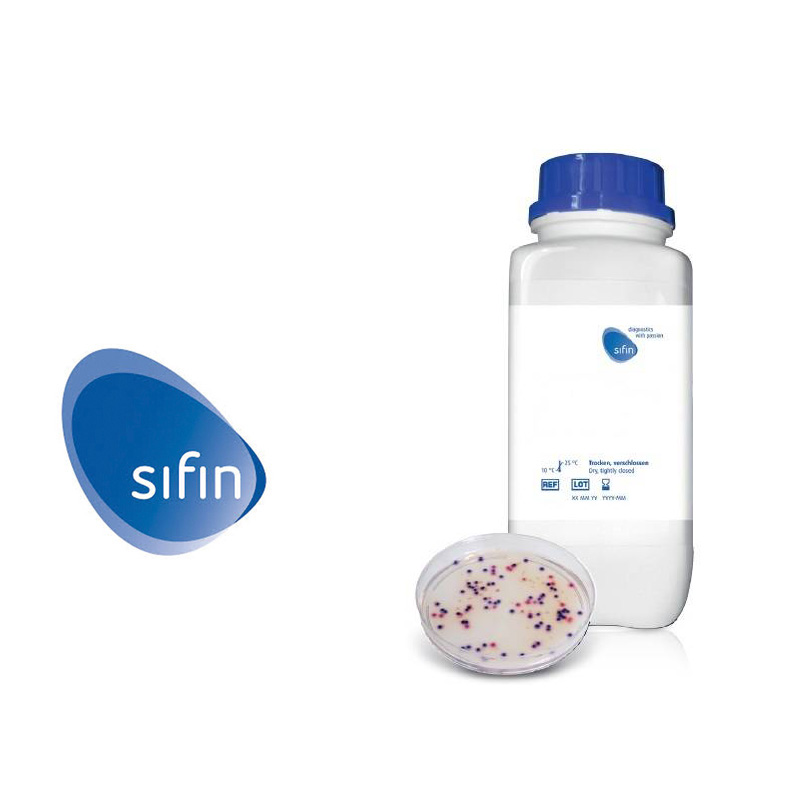 YGC (Yeast Glucose Chloramphenicol) Agar – medium for the enumeration of yeasts and molds
Format: 500 g
Code: TN1144
Technology: Culture media and ISO confirmation tests
Application: Food/Water microbiology
Tag/Filter:
---
Medium used for the enumeration of yeasts and molds in the analysis of food products. The presence of chloramphenicol, a thermostabile broad-spectrum antibiotic, inhibits the growth of contaminant bacteria, other antibiotics can be added to further increment selectivity. The nutrient substances provided by yeast extract and the glucose used as energy source favor the growth of yeasts and molds. Medium is avaialble also as dehydrated powder.
---
We are working to publish new documents here, if you need more information
click here
.
Download
Manual
---
To view blocked content please login
here
GET A QUOTE FOR THE PRODUCT:
YGC (Yeast Glucose Chloramphenicol) Agar – medium for the enumeration of yeasts and molds
Format: 500 g
Code: TN1144
Technology: Culture media and ISO confirmation tests
Application: Food/Water microbiology
Tag/Filter:
---