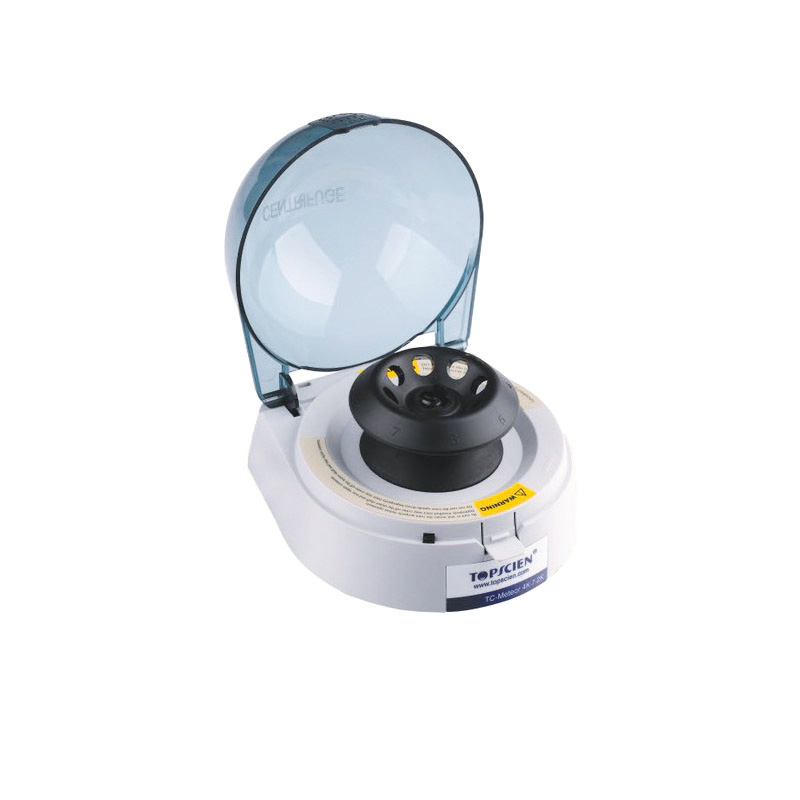 Fixed speed minicentrifuge 7200 rpm for 8 microtubes (0.5 – 2 ml) and PCR strips
Format: 1 Unit
Code: ACC1064|01
Technology: Ancillary Equipment
Application: Accessories
Tag/Filter:
---
Low-speed microcentrifuge, extremely silent and compact so that it can also be housed under a hood. The rotor is 8 position and can accommodate tubes of 2, 1.5 or 2 PCR strips. It is used in the preparation of PCR reactions and to quickly clarify extracts before rapid analysis of mycotoxins.
---
We are working to publish new documents here, if you need more information
click here
.
Download
---
To view blocked content please login
here
GET A QUOTE FOR THE PRODUCT:
Fixed speed minicentrifuge 7200 rpm for 8 microtubes (0.5 – 2 ml) and PCR strips
Format: 1 Unit
Code: ACC1064|01
Technology: Ancillary Equipment
Application: Accessories
Tag/Filter:
---