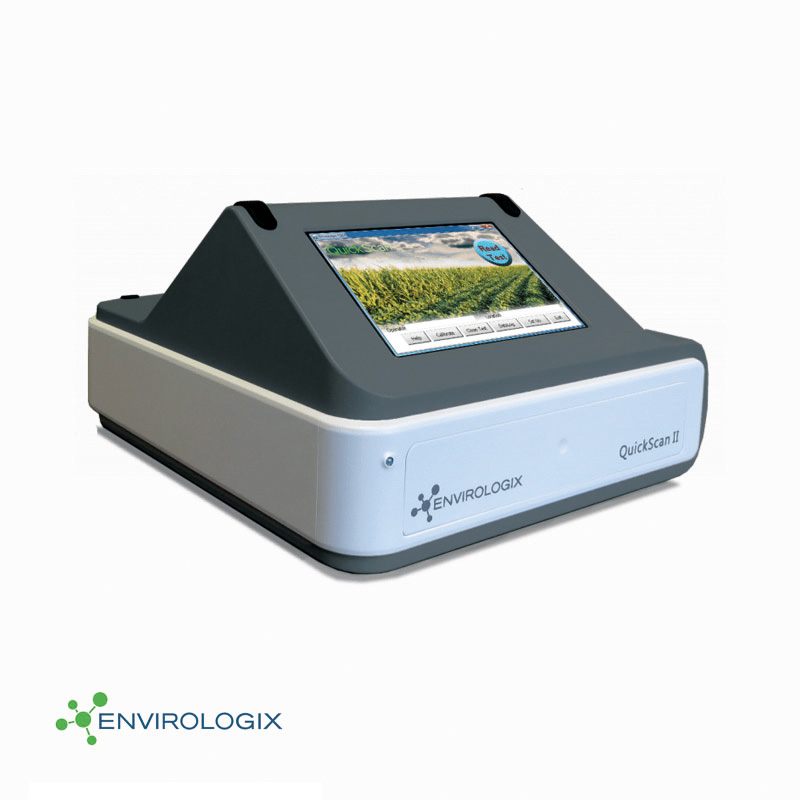 QuickScan II – Reader to quantify mycotoxins and GMO with Envirologix TotalTOX and QuickStix kits
Format: 1 Unit
Code: GX12721
Technology: Lateral flow
Application: Core equipment
Tag/Filter:
---
QuickScan II Reader System is a novel quantification and traceability system that combines digital imaging technology with advanced mathematical processing. Using a standard Windows platform, QuickScan provides rapid, objective and quantitative results for detection of mycotoxins and GMO contamination in samples tested with the variety of EnviroLogix kits. QuickScan System include per-lot quantitative standards integrated into a unique barcode system for each test strip, ensuring precise measurement across different manufactured lots and eliminating the need to calibrate the imaging device and it allows instantaneous data storage, where test results can be emailed, printed or analyzed at any time.
---
We are working to publish new documents here, if you need more information
click here
.
Download
Brochure
---
To view blocked content please login
here
GET A QUOTE FOR THE PRODUCT:
QuickScan II – Reader to quantify mycotoxins and GMO with Envirologix TotalTOX and QuickStix kits
Format: 1 Unit
Code: GX12721
Technology: Lateral flow
Application: Core equipment
Tag/Filter:
---