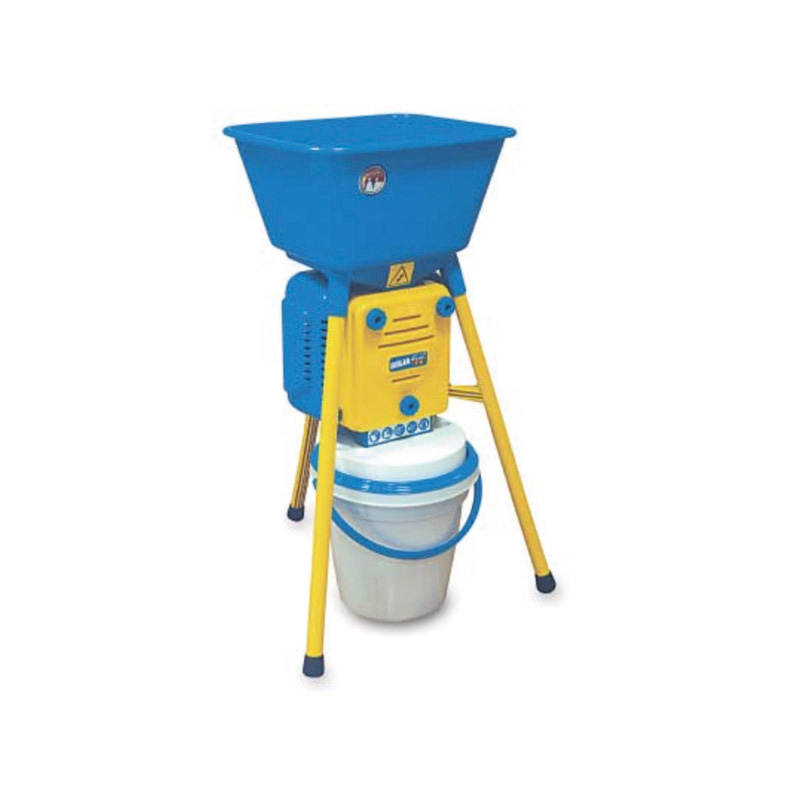 Interchangeable sieves grain mill for large sampling units
Format: 1 Unit
Code: ACC3081
Technology: Ancillary Equipment
Application: Accessories
Tag/Filter:
---
Mill to grind quickly and in large quantities cereals including corn, rye, oats, barley and others like. Depending on the sieves used (from 1 mm to 8 mm), the 750W motor allows you to grind between 130 and 260 kg of corn per hour and is equipped with a safety device against overheating useful especially when grinding undried grains. The speed and the possibility of grinding large quantities of grain make it the ideal system for the preparation of samples for the analysis of mycotoxins especially during the harvest campaign when the time factor is fundamental. The housing of blades and sieve can be inspected and cleaned and, when opened, prevents accidental start-up thanks to an obligatory triple safety device. In the case of corn, Generon has validated a procedure that allows you not to have to clean the blade housing at each sample, without this resulting in a passage of aflatoxin from one sample to another.
---
We are working to publish new documents here, if you need more information
click here
.
Download
---
To view blocked content please login
here
GET A QUOTE FOR THE PRODUCT:
Interchangeable sieves grain mill for large sampling units
Format: 1 Unit
Code: ACC3081
Technology: Ancillary Equipment
Application: Accessories
Tag/Filter:
---