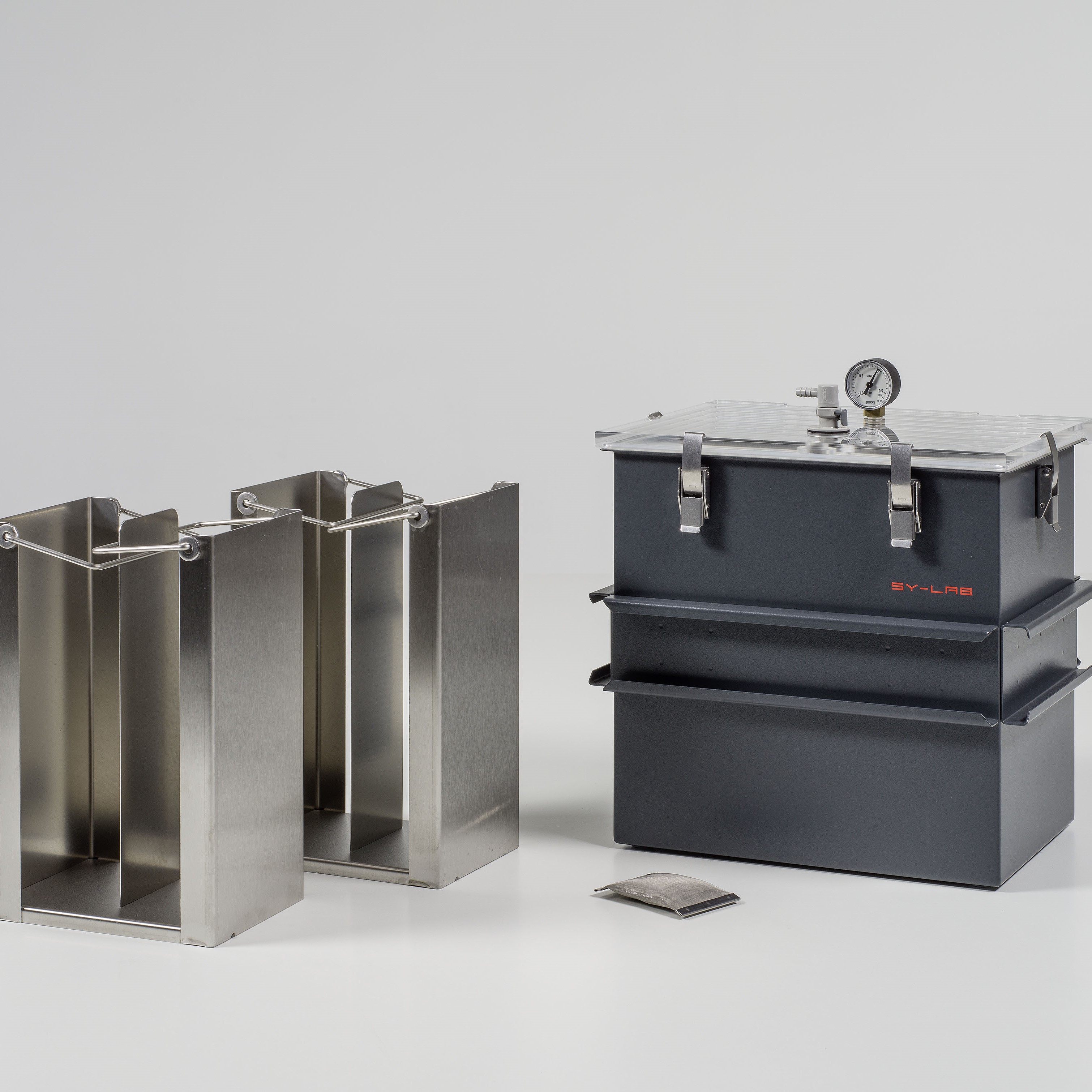 AMP-6000 – 18 liters anaerobic box for 64 microplates
Format: 1 Unit
Code: 60-300100
Technology: Ancillary Equipment
Application: Accessories
Tag/Filter:
---
This Anaerobic jar made of stainless steel is characterized by a break-proof construction and is particularly designed to accommodate low (64) and/or deepwell (16) 96-well plates in two stacks for AMP666 based experiments. The lid is made of transparent PMMA. The valve with quick coupling mounted to the lid allows for evacuating the jars up to -0.6 bar and the following filling with the required gas for cultivation of anaerobic microorganisms. The manometer mounted to the lid permits control of the vacuum or over pressure inside the anaerobic jar at any time. The over pressure may not exceed 0.2 bar as otherwise the clamps will deform, which may cause leakage of the lid. The Anaerobic jar may be used also with gas pack kits for reaching anaerobic conditions by chemical reduction of oxygen.
---
We are working to publish new documents here, if you need more information
click here
.
Download
---
To view blocked content please login
here
GET A QUOTE FOR THE PRODUCT:
AMP-6000 – 18 liters anaerobic box for 64 microplates
Format: 1 Unit
Code: 60-300100
Technology: Ancillary Equipment
Application: Accessories
Tag/Filter:
---