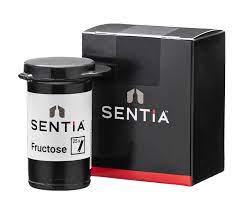 Sentia – Rapid test measurement of fructose in wine
Format: 25 Tests
Code: UBS30530
Technology:
---
Strip to measure fructose (measurement range from 0,1 to 10 g/liter) in post-fermentation red or white wine with your Sentia analyzer. Just apply a single drop of wine to the slit of the strip and focus on what really matters, the data you need when and where you need it.
---
We are working to publish new documents here, if you need more information
click here
.
Download
---
To view blocked content please login
here
GET A QUOTE FOR THE PRODUCT:
Sentia – Rapid test measurement of fructose in wine
Format: 25 Tests
Code: UBS30530
Technology:
---