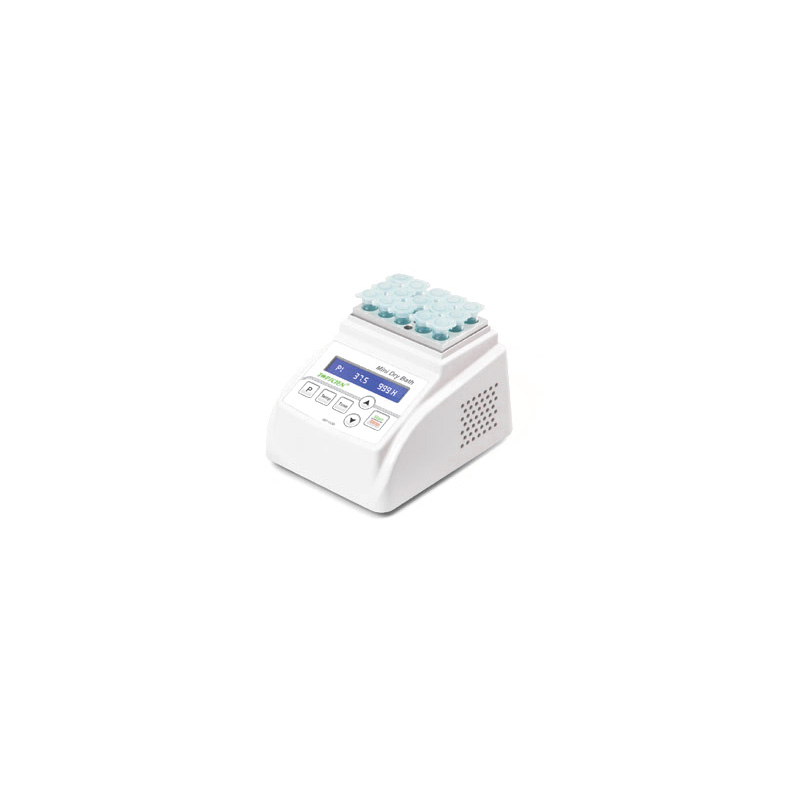 Dry Heat Block for 1.5-2 ml microtubes
Format: 1 Unit
Code: ACC6037|01
Technology: Consumables
Application: Accessories
Tag/Filter:
---
Heating thermoblock compatible with 1.5 or 2 ml microtubes. It is mainly used in the extraction of DNA from bacterial pellets or in the preparation of samples for the search for allergens present as dust in which a heat treatment is necessary to reinforce the action of the extraction buffer.
---
We are working to publish new documents here, if you need more information
click here
.
Download
---
To view blocked content please login
here
GET A QUOTE FOR THE PRODUCT:
Dry Heat Block for 1.5-2 ml microtubes
Format: 1 Unit
Code: ACC6037|01
Technology: Consumables
Application: Accessories
Tag/Filter:
---