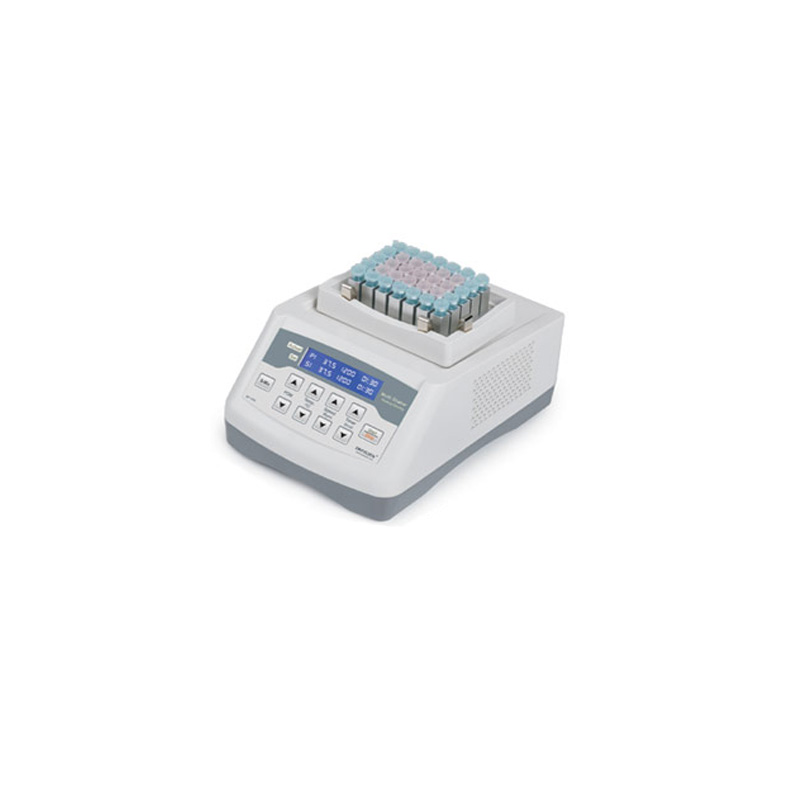 Basic single block thermal shaker for 6 x 50 ml tubes
Format: 1 Unit
Code: ACC2400|01
Technology: Ancillary Equipment
Application: Nucleic Acids Extraction,Nucleic Acids Extraction
Tag/Filter:
---
This fixed-block thermostat allows you to shake in orbital mode and heat samples from +3°C relative to the environment up to 130°C. The block houses 6 tubes of 50 ml covering them up to the collar ensuring homogeneous heating even in the presence of high volumes. The instrument is the dry alternative to the water bath for the lysis phase using the ION-Force and MAG-Force kits.
---
We are working to publish new documents here, if you need more information
click here
.
Download
---
To view blocked content please login
here
GET A QUOTE FOR THE PRODUCT:
Basic single block thermal shaker for 6 x 50 ml tubes
Format: 1 Unit
Code: ACC2400|01
Technology: Ancillary Equipment
Application: Nucleic Acids Extraction,Nucleic Acids Extraction
Tag/Filter:
---