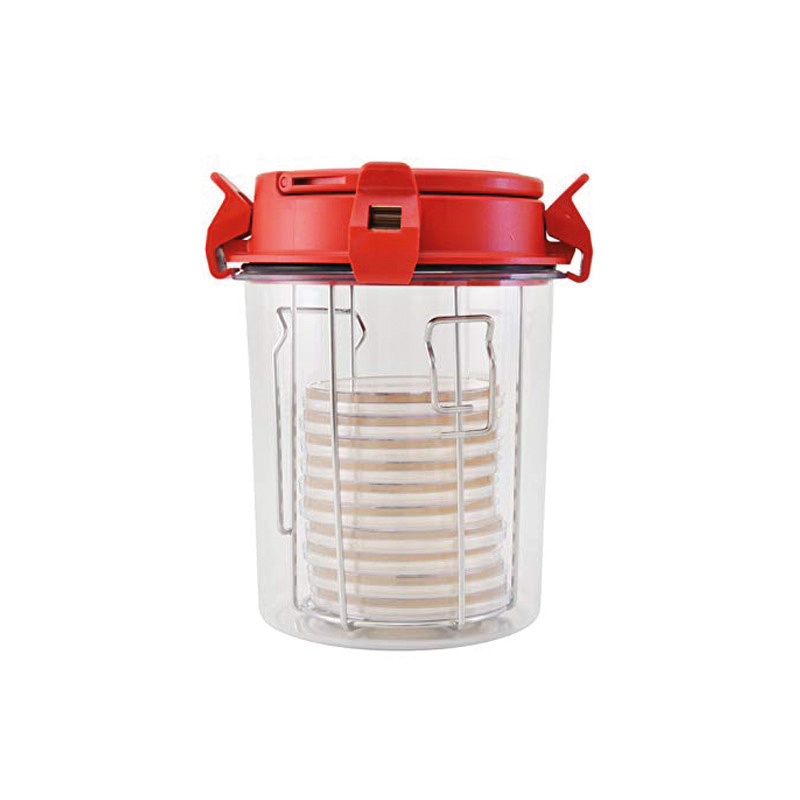 2.5 litres cylindric anaerobic jar
Format: 1 Unit
Code: AG0025A
Technology: Ancillary Equipment,Ancillary Equipment
Application: Food/Water microbiology,Food/Water microbiology
Tag/Filter:
---
Hermetically sealed cylindrical jar for incubating cultures of anaerobic microorganisms. The cylindrical shape makes it ideal for incubation of Petri dishes. Anaerobiosis is created through special envelopes that through a reaction activated by water, chemically reduce oxygen.
---
We are working to publish new documents here, if you need more information
click here
.
Download
---
To view blocked content please login
here
GET A QUOTE FOR THE PRODUCT:
2.5 litres cylindric anaerobic jar
Format: 1 Unit
Code: AG0025A
Technology: Ancillary Equipment,Ancillary Equipment
Application: Food/Water microbiology,Food/Water microbiology
Tag/Filter:
---