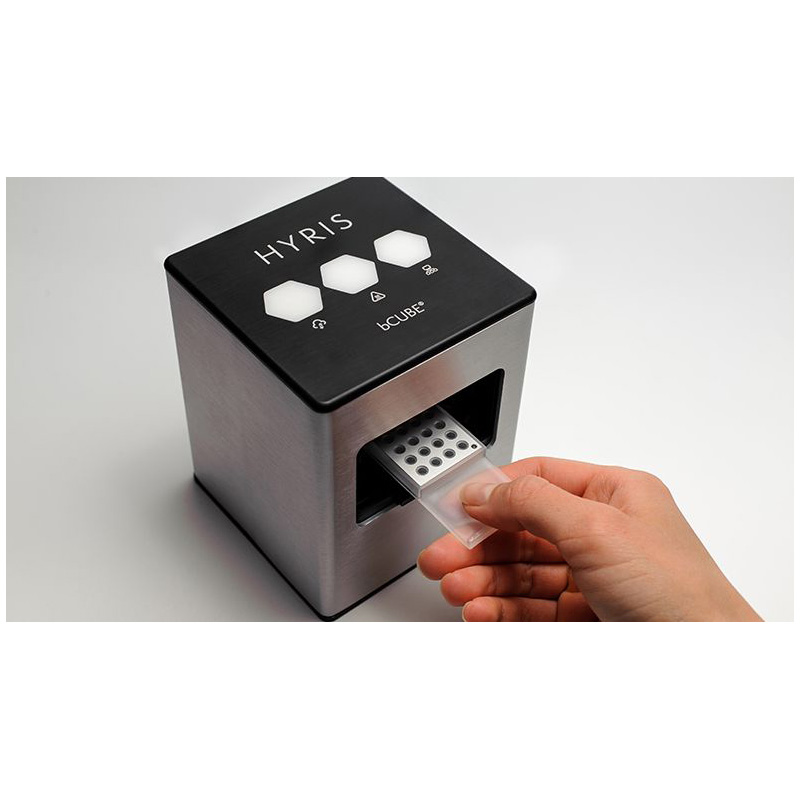 bCUBE Real-Time Thermal cyclers cartridges
Format: 25 x 16 wells cartridges
Code: BCUBE_3
Technology: Real-Time PCR,Real-Time PCR
Application: Accessories,Accessories
Tag/Filter:
---
These cartridges have been developed for exclusive use on Hyris bCube systems and bring together in a single object the thermal block and the tube in which the PCR reaction takes place. The thermal block is welded onto an ultrapure polypropylene foil through which the fluorescence reading takes place. Therefore, optical plastics are not required as in other classic tools to seal them. They are available in 16 or 36 well sizes and can hold up to 30 ?l samples.
---
We are working to publish new documents here, if you need more information
click here
.
Download
---
To view blocked content please login
here
GET A QUOTE FOR THE PRODUCT:
bCUBE Real-Time Thermal cyclers cartridges
Format: 25 x 16 wells cartridges
Code: BCUBE_3
Technology: Real-Time PCR,Real-Time PCR
Application: Accessories,Accessories
Tag/Filter:
---