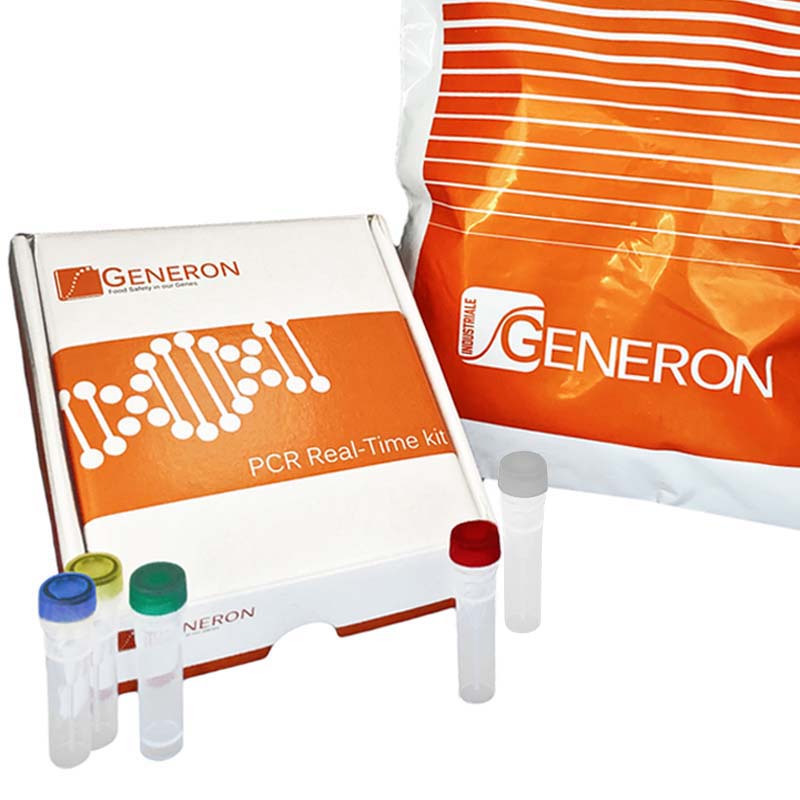 MODIfinder MultiSCREEN 2-plex kit Digital PCR (ddPCR) per la ricerca quantitativa di markers OGM p35S/tNOS
Brand: Generon
Format: 96 Tests
Code: DGE05K
Technology: Droplet Digital PCR
Application: Food allergens detection
Tag/Filter:
---
Digital PCR is becoming routinely used in food analysis as it overcomes many of the technical limitations of the more established Real-Time PCR. In particular it allows for absolute target quantification in the absence of standard reference materials. When using Bio-Rad Droplet Digital PCR (ddPCR), this kit allows for the detection and quantification in genomic copies in DNA extracted from food and feed of the GMO markers p35S CaMV and tNOS. This real-time PCR kit detects around 75% of the events registered in the EU GMO database.
---
We are working to publish new documents here, if you need more information
click here
.
Download
Manuale
---
Per visualizzare i contenuti bloccati fai login
qui
GET A QUOTE FOR THE PRODUCT:
MODIfinder MultiSCREEN 2-plex kit Digital PCR (ddPCR) per la ricerca quantitativa di markers OGM p35S/tNOS
Brand: Generon
Format: 96 Tests
Code: DGE05K
Technology: Droplet Digital PCR
Application: Food allergens detection
Tag/Filter:
---